Support for the Rural Health Network is an investment in our Mission to improve the health and well-being of rural people and communities. Contributions further our work in healthcare access, chronic disease management, and programs addressing social determinants of health, including transportation barriers and food security.
If you would like to make a secure online donation, select the Donate button on the top right hand corner of the screen to be taken to our donation page.
If you prefer to send a check, please mail your check to 455 Court Street, Binghamton, NY 13904.
Support our virtual fundraiser, On the Hunt for Good Health, by donating to our cause and joining in the challenge. Visit our fundraising site by clicking here.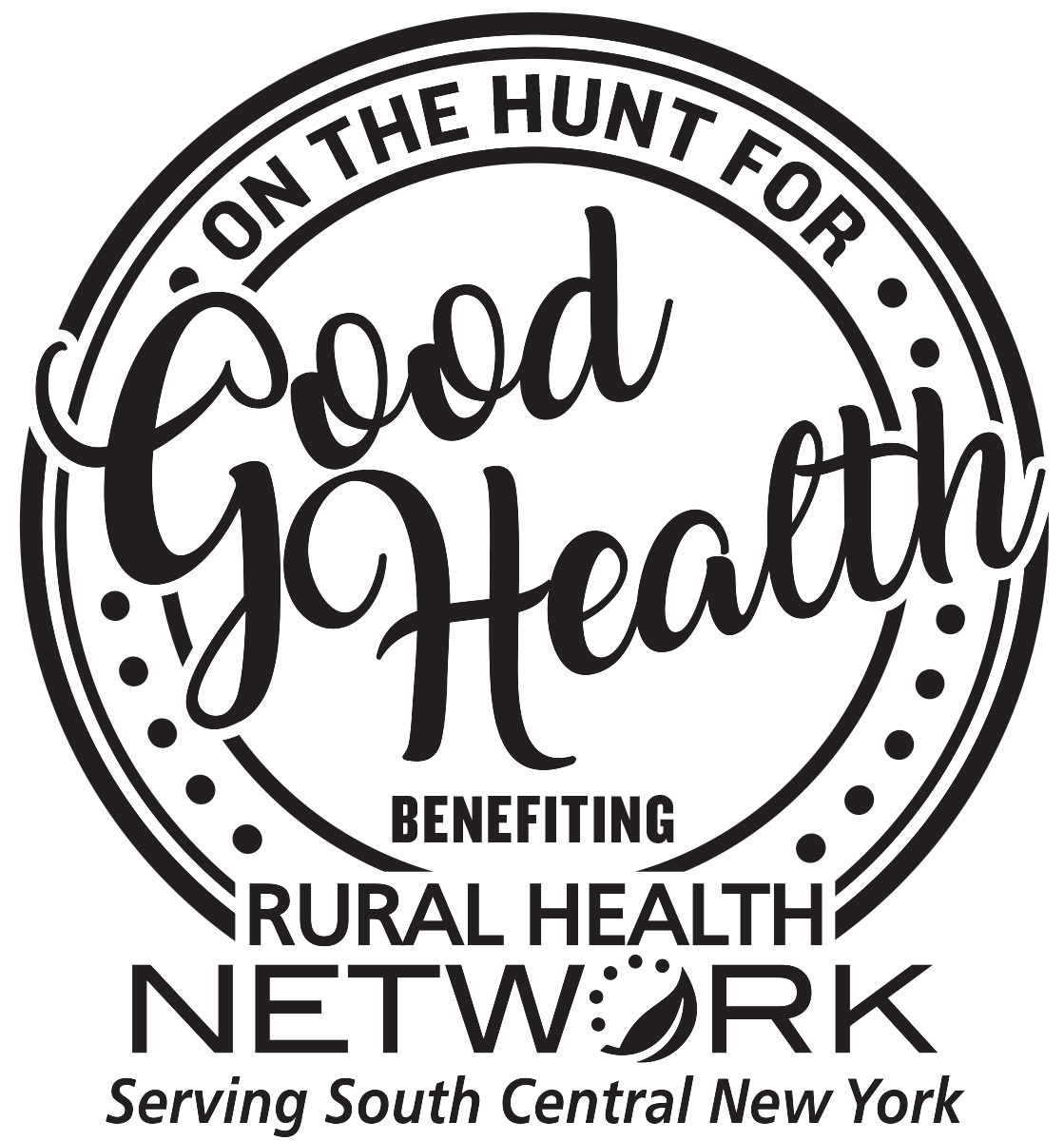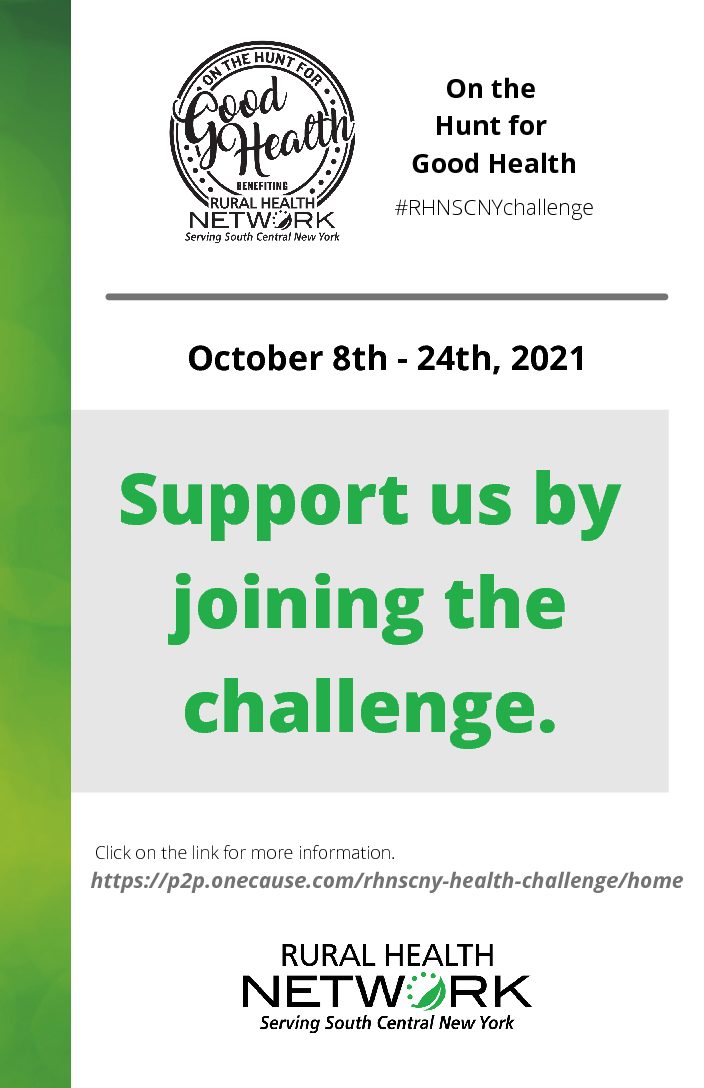 Thank you for your interest in employment opportunities with Rural Health Network of South Central New York.  For AmeriCorps and VISTA national service opportunities, please visit Rural Health Service Corps website.
Mobility and Transportation Advocate (MTA)
Rural Health Network of South Central New York seeks a full-time Mobility Transportation Advocate (MTA) to work at the GetThere Call Center, a one-stop transportation assistance center, providing case management, information and referral services, trip planning, travel training, and transportation education services.
The MTA will serve with the Getthere team of transportation professionals to improve access to health care and other essential services to those that face transportation barriers, with a primary focus on the elderly, people with disabilities, and the rural population.
Candidate must be empathetic and understanding to the needs of individuals, practice analytical and problem-solving skills, understand the health and human services sector, and desire an integral role in the success of a dynamic collaborative community initiative.
Click here for more information on this position.