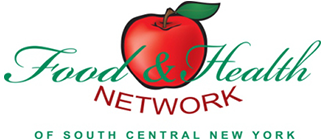 Rural Health Network seeks to improve the food security and vitality of rural communities by supporting local farmers, providing educational programs on nutrition, and improving access to a variety of nutritious foods.
Food insecurity and limited access to nutritious food is a major factor impacting rural communities. Food insecurity has been associated with higher rates of chronic illness, emergency room visits, and hospital admissions. Children who are well-fed with nutritious food are able to focus and perform better in school. Rural Health Network is dedicated to increasing food security and food access through the Farm to School initiative and the Fruit and Vegetable Prescription program.
An important value to Rural Health Network is supporting local businesses. The Farm to School program purchases food directly from local farms, and the Fruit and Vegetable Prescription (FVRx) program vouchers can be used at local farmers' markets and farm stands. Building on the agricultural assets of our region, local farms and food producers are connected to children and adults who can benefit from improved access to healthy, locally produced food products. This strategy provides new and expanded markets for farmers and food producers, reduces food insecurity and improves access to healthy food options. Rural economies benefit and those in need of affordable, healthy food options have improved health outcomes.